Design TV Glitch Textures Super 8mm Film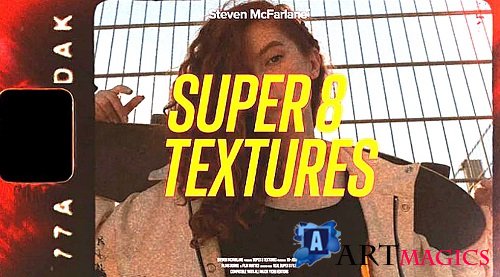 Design TV Glitch Textures Super 8mm Film
For Premiere, AE, FCPX, Davinci, Filmora & more | File Size 1.6 GB
This is the pack
for you. This is an experimental pack trying to emulate
TV Distortion. These are perfect for overlays and even displacement maps for text. This contain 5 loops ranging
from 20 – 30 seconds. Highly detailed at 1920×1080 .Mov files. These files
have been created digitally in After Effects.
Authentically scanned Super 8mm film textures & overlays. Including film mattes, grains, dust and scratches & burns.
Bring back some retro nostalgia with these film looks!
Features
• 80+ Super 8mm Film Textures (.mov)
• Scanned at 4K from Real 8mm Film
• Film Grains
• Film Mattes/Borders
• Dust & Scratches
• Film Burns & Overlays
• For Premiere, AE, FCPX, Davinci, Filmora & more
ПОДЕЛИТЕСЬ ЭТОЙ НОВОСТЬЮ С ДРУЗЬЯМИ!
Комментарии