Event Promo 38193 - After Effects Templates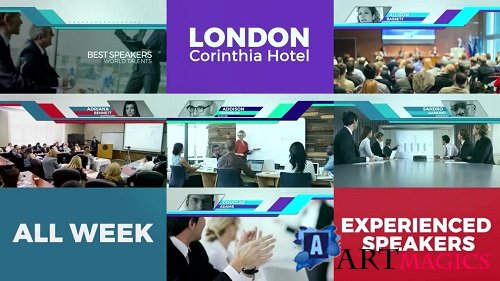 Event Promo 38193 - After Effects Templates
AFTER EFFECTS CC | 1920X1080 (HD) | NO PLUG-INS | 253.11 MB
ITEM DETAILS
Event Promo is a clean and professional template for After Effects. Advertise and promote who's speaking this week with this modernly design and stylishly animated promo.
This template includes 7 video/image placeholders and 19 editable text layers. It's easy to edit and there's a handy video tutorial on how to use it.
Perfect as an intro to your presentations, conferences, events, promos, products, services and slideshows. Simply create an eye-catching and stunning promotional video,
using this universal AE template. No plugins required.
ПОДЕЛИТЕСЬ ЭТОЙ НОВОСТЬЮ С ДРУЗЬЯМИ!
Комментарии