21 Trendy Fashion Stories Pack 045 - Project for After Effects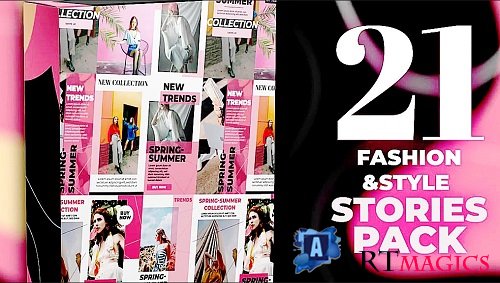 21 Trendy Fashion Stories Pack 045 - Project for After Effects
After Effects Version CC 2018 and higher | 1080X1920 (VERTICAL) | No Plugins Required | RAR 25.44 MB
ITEM DETAILS:21 Trendy Fashion Stories Pack
is a stylish After Effects template that contains 21 Instagram stories with vibrant designs. They're so easy to use,
simply edit the text, adjust the colors, drag and drop in your media and hit render. You can use them to show off your
fashion collections, seasonal outfits and so much more. Impress your audience with this big,
bold and dynamically AE template. No plugins required.
ПОДЕЛИТЕСЬ ЭТОЙ НОВОСТЬЮ С ДРУЗЬЯМИ!
Комментарии